In a bid to to actuallize the manifesto prescriptions of H.E. the President Julius' Maada Bio especially in the Water sector, Minister of Water Resources Ing Philip Karimu Lansana has on Friday 22nd October 2021, led a team from the Ministry and SALWACO to assess progress of work on the ongoing Water supply projec in Bonthe Island.
At a well attended meeting with the Contractors, Chiefs, Municipal Councilllors, staff of council, civil society representatives and other stakeholders, the Minister revealed that their visit to Bonthe island was to verify tangible milestones reported to have been completed so far, identify challenges and agree on steps to ensure the timely completion of the project.

He says this is no time for excuses from Contractors as major components of the project which will result to the flow of safe drinking water from taps across the island should be completed by end of November 2021. Ing Lansana requested
Stakeholders for their views and comments.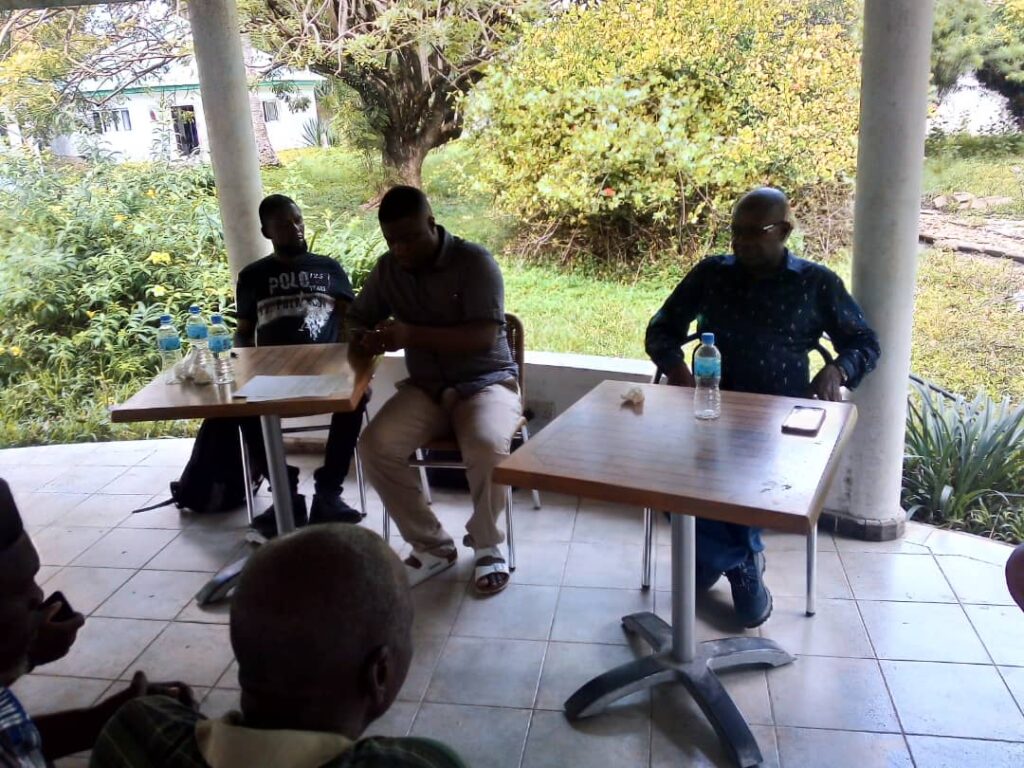 The Council Representatives expressed dissatisfaction for the slow pace of work noting that pipe borne water supply is a critical need in the municipality.
They however commended the Minister and team for their commitment and periodic visit to Bonthe Island for the monitoring of works on the ground. The Minister assured council representatives and other stakeholders that their concerns will be addressed. On his part, the Deputy Managing Director of SALWACO Mr Albert Harvey assured that Bonthe Island will be the first location in Sierra Leone where a desalination plant will be operationalized. Ing Junisa, the Salwaco Project Enginneer gave a summary of work.progress for each Lot as follows: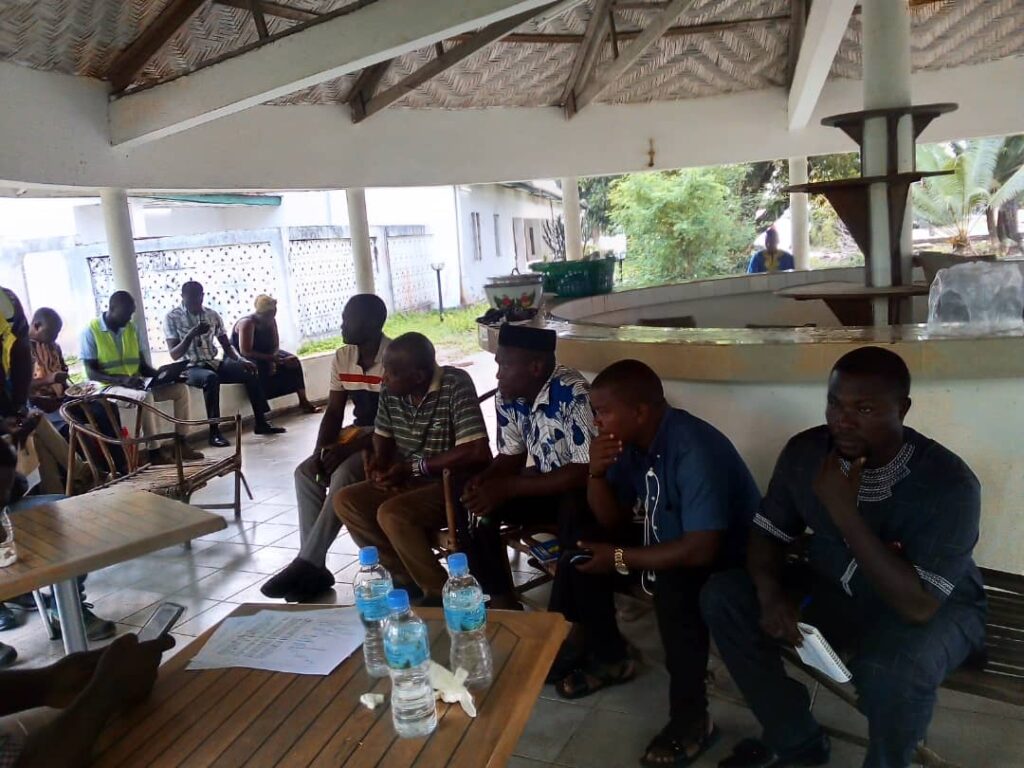 LOT 1: International Procurement and Construction Services – 70%, LOT 2: GIS Construction Estate and Logistics Co. Ltd – 71%, and LOT 3 Sewa Ventures and Guangjin Ltd 25%. The Minister then led the team to all the project sites to assess work progress as well as quality of work. He admonished the contractors to increase their work force on site in order to meet set milestones. On his part, the Deputy Managing Director assured the Minister that the Projecth Management Team will ensure that the strategies proffered to accelerate work will be implemented by the contractors.