The Guma Valley Water Company has signed a contract with China Henan International Cooperation Group Limited (CHICO) for the construction of Angola Water Supply System on the 31st August 2021 at the Board Room of Guma Valley Water Company in Freetown.
The project is part of the Freetown Wash Aquatic Environment Revamping Project (FWAERP), worth $192 million and is supported by eight (8) donors including the Government of Sierra Leone.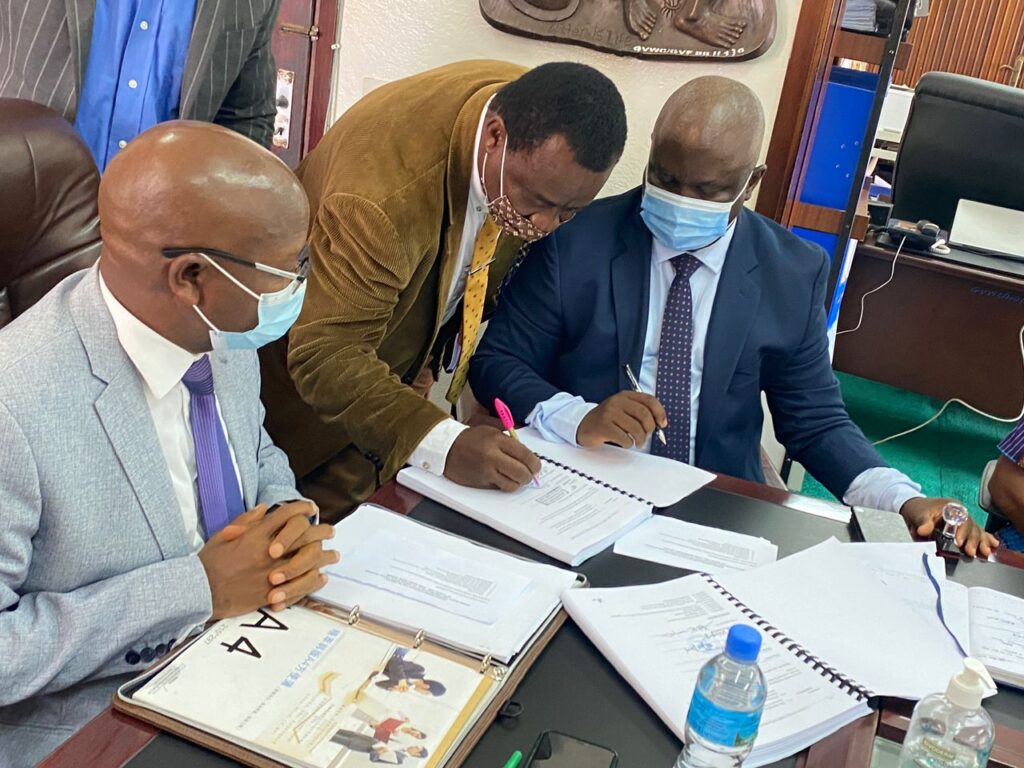 The Angola Water Supply System component is funded by Kuwaiti Fund and the contract was awarded to CHICO after a rigorous procurement process.
The Minister of Water Resources Ing Philip Karimu Lansana thanked the management of Guma Valley Water Company for this great feat and admonished them to monitor the project to ensure the project is implemented within scope, schedule and budget.
The Minister furthered that Guma Valley Water Company must guide the contractor to develop a design that will stand the test of time. He also urged them to ensure that materials used are of high quality standard and should meet all specifications.
In response, the MD of Guma Ing Maada Kpenge thanked the Minister for his leadership and support. He assured of sustained supervision to ensure that the project is completed within the set timeframe and expected quality. The Board Charman Mrs Bintu Myers expressed delight that this is among the many legacies the current board will be proud of.
On the part of the company, the Managing Director of CHICO Mr Wei Kong thanked the Government of Sierra Leone and Guma Valley Water Company for the confidence reposed in the company to carry out the project. He assured all that the project implementation will be carried out within the agreed framework.
The program was climaxed with signing of the contract. The expected completion date of the project is July 2023.